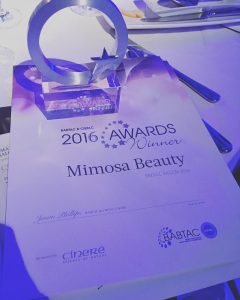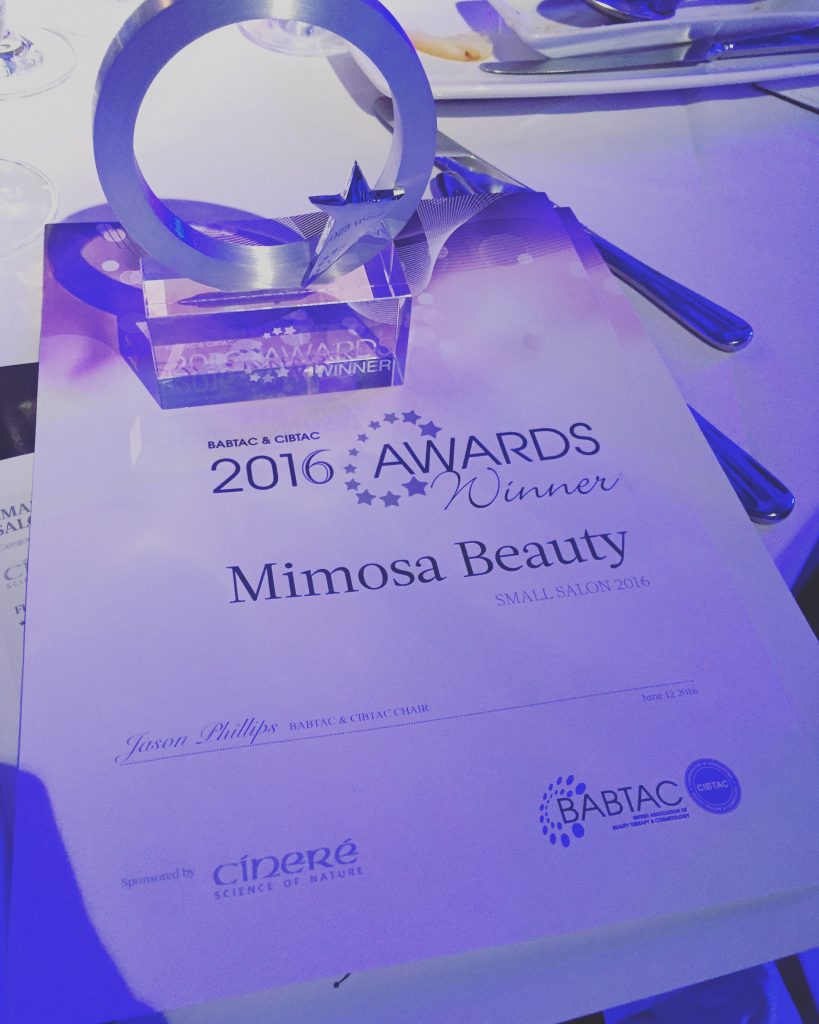 Hi beautiful,
So if you're not a social media user you will have missed our incredible news….
We are absolutely delighted that Mimosa Beauty is the winner of the BABTAC Small Salon of the Year 2016. We learnt the results yesterday evening at a beautiful awards ceremony in London.
Jennie Lawson (Salon Owner) was also a finalist in the Specialist Therapist category – the speciality being Transgender electrolysis but unfortunately missed out on this award by the skin of our teeth.
Jennie also had another unexpected but incredible surprise at the end of the evening.Jennie Lawson was personally nominated for the Gold Award for outstanding contribution to the Beauty Industry.What an honour to be recognised within the industry and more specifically for her work with Transgender electrolysis! (we are still waiting for the full spiel of what they read out so I can share it )
We have big plans for Mimosa beauty in the future and we can't wait to share this next step of the adventure with you all.
"None of this would be possible without your love and support of Mimosa beauty and for that I am deeply grateful! I am blessed to love what I do which allows me to give you that little bit of very well deserved "me" time!" Lots of love jennie
You can check out the rest of the pictures from the night here