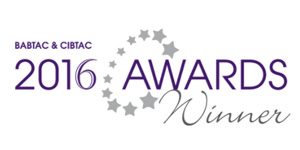 We are absolutely delighted that Mimosa Beauty is the winner of the BABTAC Small Salon of the Year 2016. We learnt the results yesterday evening at a beautiful awards ceremony in London.
Jennie Lawson (Salon Owner) was also a finalist in the Specialist Therapist category – the speciality being Transgender electrolysis but unfortunately missed out on this award by the skin of her teeth.
Jennie also had another unexpected but incredible surprise at the end of the evening.
Jennie Lawson was personally nominated for the Gold Award for outstanding contribution to the Beauty Industry.What an honour to be recognised within the industry and more specifically for her work with Transgender electrolysis!
http://professionalbeauty.co.uk/site/PBHubNewsDetails/mimosa-and-omg-among-babtac-awards-winners