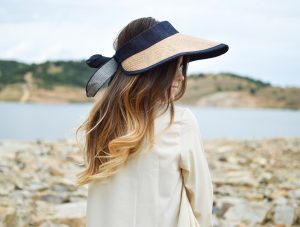 Are you ready for a Bridget Jones moment? Well, here it is: you're beautiful just as you are.
Really, you are. For us, beauty care isn't about making yourself look 'better' or more beautiful — you're already completely and utterly gorgeous — it's about making you feel great in your own skin. It's about harnessing the loveliness everyone else sees when they look at you, and helping you see it too.
And the most amazing part? Beauty looks different on everyone, whatever you age, whatever your gender.
Maybe you feel fabulous when your locks are long and flowing, fanning around you like a halo as you lie on your sun lounger. Or perhaps you prefer a run-your-hands-through-it shorter style that dries in 5 minutes and gives you an extra half an hour to spend on your workout. You might not feel right leaving the house without a full face of makeup, or you may be happier with none. Power-dressing may mean a sharp suit or jeans and trainers.
The key to feeling your best is finding out what works for you.
Just look at body hair. We know that with the summer holiday season fast approaching this is one aspect of your beauty routine that'll suddenly be at the forefront of your mind. To wax or not to wax? Hair-free from nose to toes and everything in between or a bit of strategically-placed peach fuzz? Or maybe you've thrown your hands up and decided to stay as nature intended, hair and all. Whatever works for you! We're definitely past the point where your beauty can be defined by how much (or how little!) hair you have on your body.
For those who do like things smooth.
If you do feel better when some bits (or all the bits!) are baby smooth, especially if you're jetting off somewhere warm and might be showing more skin than usual, it's worth thinking about the easiest way to de-fuzz.
Given that Mimosa has made its name on waxing, you won't be surprised that it's our favourite way to achieve the look and feel you're going for. The smoothness lasts far longer than with other hair removal methods and when airlines are charging a fortune for checked luggage, it's great to be able to keep packing to a minimum and leave the razor and shaving cream at home. As an added bonus, regular waxing means you can ditch the plastic razor altogether — another little win for the environment.
The Mimosa technique.
We know that the very thought of waxing can make your eyes water but we don't subscribe to the 'no pain, no gain' school of feeling great! Jennie has devised a special technique for making waxing even the most sensitive areas practically painless and she's a specialist in male waxing (including those intimate areas too). No embarrassment required, just like your doctor, she's seen it all before.
Whatever you have planned for the next few months, a summer wedding, an exotic beach trip or you just can't wait to get out your holiday clothes after what feels like a 9-month long winter, we'd love to help you feel amazing. And if feeling amazing to you means baby-soft pins, a hair-free back or a smooth as silk bikini line, pop into the salon and judge the signature Mimosa waxing technique for yourself!
The Mimosa Team x