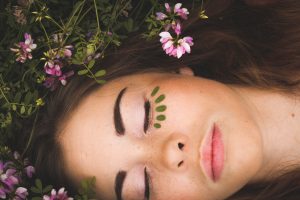 Here at Mimosa we thrive on beauty: inner beauty, outer beauty and the beauty all around us. That's why we don't believe our work stops at the salon door — we're on a mission to do our bit to preserve the beauty of our planet too.
Regular visitors to our salon are already familiar with our eco-innovation, from our stock of luxurious, locally-sourced products to our eco-friendly décor (yeah, planet-friendly paint is a thing, and it's gorgeous!). Everything we do in the salon reflects our desire to nurture the planet while we nurture ourselves.
And now we'd love for you to join us too. We've come up with three easy ways for you to show your love for the planet, without compromising on your own self-care.
Bring us your empties.
Firstly — and this is the one we're most excited about — we're starting 2018 with a brand new eco-initiative in the salon to help you enjoy some beauty benefits while you're doing your bit to help the planet.
The good news is that all you have to do is bring us the empty packaging from the beauty goodies you've picked up at the salon and we'll give you 5% off new product purchases. The even better news is that, because we use a landfill-free recycling company, you know that any packaging you bring back will actually be recycled. Guilt-free beauty — we love it!
Buy local.
At Mimosa, we love local, organic beauty products. Not only are they often better for your skin, they have a smaller carbon footprint too. Oh, and you can feel great about supporting British businesses.
We highly recommend the products you'll find in the salon: Lola's Apothecary essential oils. Lola and Dominic's Devon-made products focus on naturally active ingredients and are free from synthetic fragrances, parabens and other nasties. They're absolutely gorgeous!
Book a treatment.
This is definitely one of the most luxurious ways to support our planet's beauty! Book in for a treatment and you'll know that while you're nourishing yourself, a portion of your payment is going towards our exciting eco-innovation initiatives. Our planet deserves it, and so do you.
You can book your appointment here (and don't forget to bring us your empties to receive your 5% discount on products)!
See you soon!
Jennie x