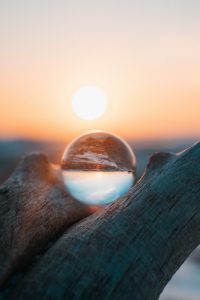 Wow, we're so excited right now — we've just been recognised by Chelmsford MP Vicky Ford for our efforts in making Mimosa a 100% eco-friendly salon and we want to thank the beautiful people who've always supported us in our eco ventures — you guys!
The Mimosa ethos is centred on keeping the whole world beautiful and we don't think that keeping ourselves gorgeous should come at the expense of this amazing planet we call home. We love showing our clients and other beauty industry leaders that the two concepts aren't mutually exclusive. You absolutely can indulge in luxury while caring for the planet; beauty and eco innovation go hand in hand!
Here's what eco-friendly looks like for us:
Sustainability is big news right now, especially with the current focus on the reduction of single use plastics and we've been leading the way on this for a while.
We're 100% landfill free.
That's a biggie. It's horrifying to think how much stuff goes to landfill every year — it's completely unsustainable and to avoid adding to it, we use a landfill-free recycling company so we can be sure everything we put in our bins will be recycled. Yup, even the wax!
We're cutting down on air miles.
We source our beauty products locally. Not only does this cut down on our carbon footprint but it helps support the local economy and British small businesses, which is incredibly important to us.
The salon is as green as we can make it.
Right down to the smallest detail, we try to think about the eco-implications of everything we do in the salon. So the paint is eco-friendly, we use LED lights, the carpets are recycled, the laminate flooring is sustainably-sourced and our washing machines are the most eco-friendly models available. Luckily, none of these measures involve sacrificing luxury, so the salon is still gorgeous and the towels are still super-fluffy! It's a win-win.
Want to join us?
If you'd like to join us in our eco mission, we'd absolutely love to have you on board! To get started, why not download our free eBook, Beautiful Planet, Beautiful You, where you'll find 6 super simple tips for sustainable self care? Not only will you end up feeling utterly gorgeous on the outside, but you'll feel all warm and fuzzy inside too, knowing that you're doing what you can to keep the world around us beautiful for generations to come.
We've got this!
With your support, we'll continue to lead the beauty industry towards a healthier future for people and the planet. Thank you!