Last Thursday I attended the opening event for Mimosa Beauty Salon in Chelmsford. It was the rainiest spring day and I arrived closely resembling a soggy footed hobbit. The pro to this however was that this salon has opened 2 minutes from my flat so I didn't have to go out of my way and I could speed walk home to a hot bath afterwards.
I was greeted with a glass of prosecco and instantly my mind drifted from my cold damp tootsies to the salon in front of me. The reception area is a decent size but on this day it was filled with people, all coming to show their support.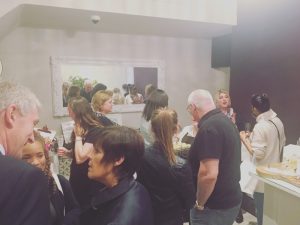 I was given a tour by a lovely lady called Laura who is one of the beauty therapists there. My initial thoughts were how nice the place was decorated, very neutral light colours and the treatment rooms are a great size! So often you go to a salon and it can be a little claustrophobic with the amount of stuff in the room but these have a big airy feel while somehow also being cosy and homely – I don't know how they did that but if you go you will know what I mean!
The building is three stories and comprised of 5 treatment rooms if my memory is correct, one of which is not currently occupied. I couldn't imagine having to run up and down the stairs all day although it would probably be a blessing in disguise for me haha but its perfect for keeping the clients away from the hustle and bustle of the reception area – no phones ringing, no people chatting, just that lovely relaxing music. The rooms are also soundproofed to make doubly sure you are fully relaxed. There is definitely more of a spa vibe going on just minus the Jacuzzi.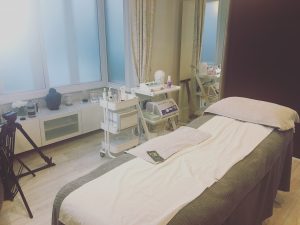 From what I gathered at the event Jennie Lawson, the owner and founder of the company was originally a one-woman band and has now been able to expand her award winning salon to a larger place with additional staff. Jennie also prides herself and the salon on being eco-friendly. I've mentioned before how I feel about small independent business' and community so it really is lovely to see a business with such great ethics thrive in my hometown.
One of the first things I noticed when I walked into Mimosa Beauty was the bookshelves, I'm a sucker for a perfectly arranged shelf and these were pretty #goals. Portraying not only the awards won by the salon and some products on offer but also some positive quotes and actual books! I have been told that it is part of their mission to be eco-friendly which has driven them to provide sustainable books rather than magazines which go out of date and need to be thrown away/repurchased. This sounds absolutely perfect to me, especially as someone who tends to steer clear of magazines anyway. I mean what would you rather flick through when waiting for your appointment – articles telling you that you need to lose weight and dress different or Good Night stories for Rebel Girls? I know which one I would pick! I have also been so tempted to buy this book myself so will definitely be having a little nose when I book a treatment in!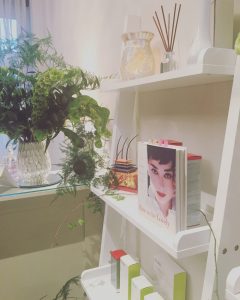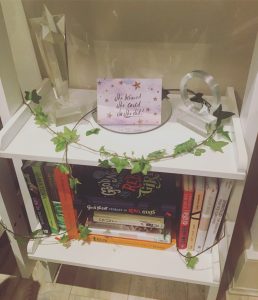 I never used to spend much time or money on pampering myself but as I get older the need for self-care becomes more and more important to me. Whilst I tend to get a lot of stuff done at home to save money I have been branching out more recently (as you will have seen from my trip to the strand to get my hair done.) Also with the salon being so close it really would be rude not to go!
One of the great things for me (aside from Mimosa Beauty being round the corner) is that they have 3 late night openings in a week. I've been told that they can even serve you up a night time tea – I'm just wondering if it's socially acceptable to turn up in my pyjama's!? If I run really fast nobody will even see me right?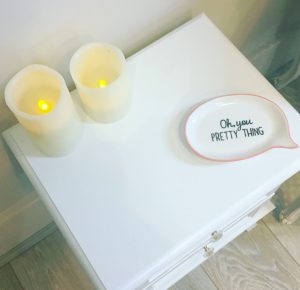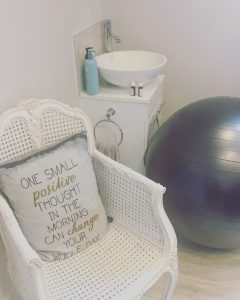 I'm looking forward to trying the salon out at some point and will be sure to update you guys when I do! Also before I go, I really need to mention the goody bag I was given (that I was also not expecting!) It was one of the most lovely gift bags I have received, it just felt really personal. I will insert a picture here but I have to mention a couple of things. Firstly the thank you card which was hidden in an envelope titled "Hello Beautiful" I mean guys!!! Flattery gets you everywhere! This was coupled with a positive quote, a mini air purifying plant, a little bag of lavender and some night time tea. Self-care heaven!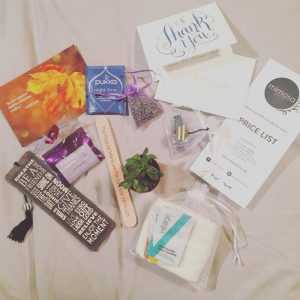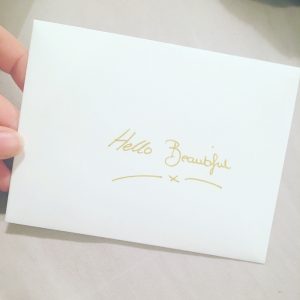 There's been a bit of a theme in my blog recently, pushing the "please be kind to everyone" message and "you don't know what people are dealing with and how you can effect them" whilst these posts may have been based on more negative issues this is the total flip side. Whether someone "needs" it or not, being called beautiful randomly or being given a positive quote that speaks to you can really brighten your day. We shouldn't just spread the love to those in need, sometimes those random acts of kindness are the best ones. Also, can we just take a second to appreciate that the quote I got given was "be kind whenever possible, it's always possible".
If you would like to check the salon out their website is: https://mimosabeauty.co.uk/ which includes all of their contact details and social media links.
Peace and Love xoxo
https://lifebylaurax.com/2017/05/19/mimosa-beauty-opening-event-%EF%BB%BF/