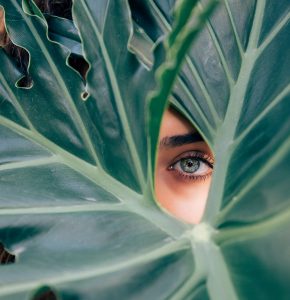 I had my sunscreen, my big hat, and my massage training guides ready to go. I has just signed up for a massage training intensive at Bali BISA, the world-renowned institute for learning traditional Balinese massage, and I couldn't wait to get started.
I had signed up for massage training. But I walked away with a whole new view on beauty.
The idea of self-care via massage certainly wasn't new to me — having been a massage therapist for several years by that time, I knew firsthand the benefits that treatments like that can bring to the body and mind.
But the approach I learned in Bali was different from anything I had encountered before. The trainers there taught me just how much of a privilege it was to have someone trust me with their body, what an amazing gift I was able to give them with my hands, attention, and empathy.
In Bali, I finally started to understand beauty — because I finally started to see it in every single person.
It sounds like a line, but I genuinely do believe that every single person on this planet is beautiful. You can come up with all kinds of reasons why you might think you're the exception, but I promise you, you're not. I've worked with people who look all kinds of different ways, with all kinds of different things going on with their skin and their bodies and their hair, and throughout it all, I've only become more and more sure of our fundamental beauty as humans.
I want every single person to know just how beautiful they are.
This mission is the basis from which I've grown Mimosa from a little salon with big dreams to the internationally recognised luxury salon it is today — because the more people recognise their own beauty, the better off we are as a whole.
It's on the back of my belief in beauty that I've founded my award-winning work with transgender electrolysis — because your outer beauty should reflect your inner beauty.
It's because of my love affair with beauty in all its forms that Mimosa is 100% eco-friendly — because the beauty around us is just as important as the beauty within us.
And it's because of this lifelong devotion to bringing more beauty into the world that I'm inviting you to bring some more beauty into your own life. Whether that's by bringing some of our in-house senses rituals into your day, creating Tiny Little Moments of beauty for yourself, or coming in and letting us care for you, don't let beauty pass you by.
I see you, beautiful. What's your first step going to be?
Jennie x