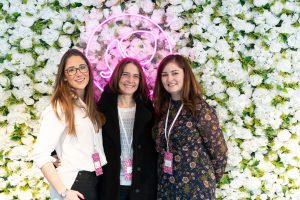 Phorest has hosted its first Conscious Hair & Beauty, an event design to explore the importance of sustainability and wellness within the styling industry.
The event was held at the OXO2 Tower in South Bank, London, with the motive to encourage salon owners to discuss how the salon industry can develop and move forward in the near future.
According to independent conservation organisation WWF, humans are consuming 50% more natural resources than the ecosystem can replenish, and the salon industry is one of the largest consumers of both heat and water.
Clare Cockell, mindset teacher and owner of the Reef Spa in Kent shared insight into the importance of looking after yourself, as well as your team.
The Sustainable Success Stories panel consisted of Jennie Lawson, owner of Mimosa Beauty in Essex, Anne Veck & Keith Mellen, owners of Anne Veck Salons and Rachael Kennedy, owner of Gronn Hairdressing in Bury.
Each panelist member shared the steps they have taken to become a sustainable salon. All panelists felt that making sustainable changes to their salon generated more clientele and boosted their businesses.
Professor Denise Baden, a professor at the University of Southampton and founder of the Eco Hair and Beauty programme shared her bespoke training courses which are designed to help stylists and salons get eco certifications. In addition to this, she shared tips on what people can do at home and in their salon to start making a difference.
by lydiah – HJI – https://www.hji.co.uk/latest/phorest-sustainability-event/