Albus & Flora Nourishing Lip SPF 30 – Select colour below
£16.00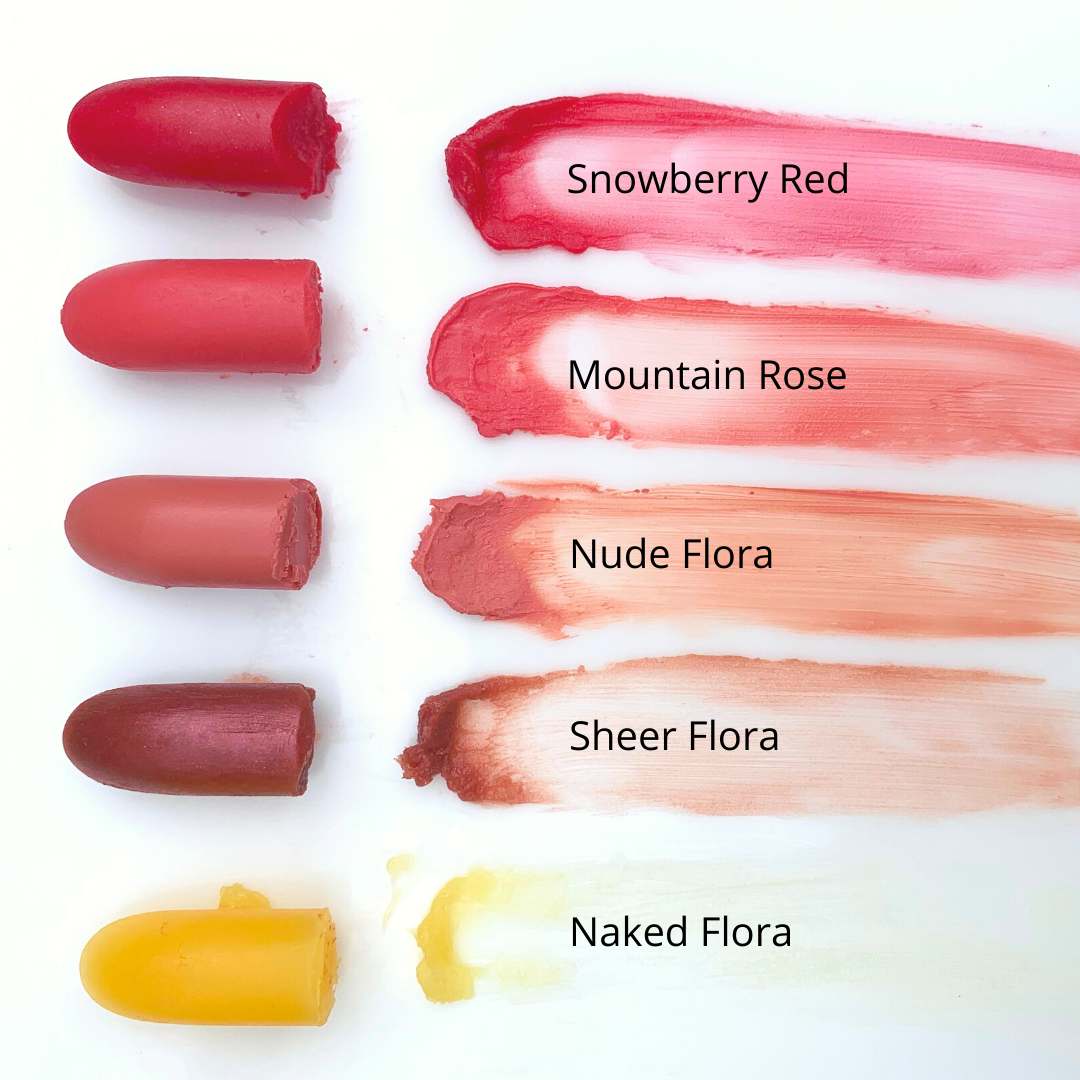 A deeply nourishing, highly anti-oxidant, vitamin and omega rich lip balm, with broad spectrum UVA and UVB protection, SPF 30.
NAKED FLORA a clear low shine balm suitable for men and women. It is perfect to help prevent coldsores.
Formulated with alpine rose extract from the Swiss Alps and cranberry and raspberry seed oil from the Arctic to protect against sun damage, fine lines and loss of lip fullness. With a powerful blend of seaberry, avocado and blackcurrant seed oils to nourish, stimulate cell renewal and support skin barrier function. Enriched with jojoba, grape and sunflower oil to hydrate, condition and reduce moisture loss. Lips are smooth, healthy and protected all day long
How to use: Apply daily and before exposure to the elements. Within the first few days dead skin cells may naturally lift away as the skin regenerates. Continue to use during and following this phase for soft, nourished lips.
alpine rose extract -taxifolin, catechin and chlorogenic acid protect the skin against UV induced oxidative stress, free radical damage, dehydration, sun damage and premature ageing. It reinforces cell membranes, reduces inflammation, and decreases the occurrence of cold sores with its strong anti-viral action.
arctic cranberry and raspberry  – tocotrienols (a rare form of natural vitamin E) and tocopherols (a common form of vitamin E), together with carotenoids, flavonoids and phytosterols deliver powerful anti-oxidants and soothe irritated skin.
omega oils, vitamins & essential phyto-nutrients from seaberry, jojoba, blackcurrant, sunflower, avocado and grape seed oils are absorbed deeply to nourish, hydrate, stimulate skin regeneration and support the skin's barrier function.
beeswax & phyto-waxes create a long lasting emollient layer which protects against dehydration, indoor and outdoor environmental aggressors.
NO Petrolatum ∙ Parabens ∙ Mineral oil ∙ Silicones ∙ Sulphates ∙ Propylene glycol ∙ Phthalates ∙ PEGs  ∙ TEA  ∙ DEA ∙ Synthetic fragrance.  Never tested on Animals. Gluten Free