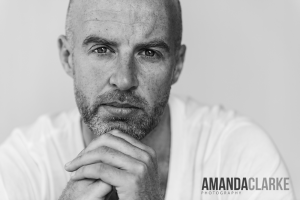 Its all about the men this Autumn!
Why is it when we think of beauty treatments we often associate them with women? What about waxing makes us consider a female bikini line? Why do we link pedicures with luscious female talons and bright nail polish? Where do our bearded fellows get a look in? Do men not have the right to look after themselves, too? We believe something needs to change when it comes to beauty treatment stereotypes.
At Mimosa Beauty we advocate men's treatments – men definitely deserve some 'me time' too. With Movember in full swing, and as the facial hair starts invading our men's faces, it's high time we raise awareness about men looking after themselves. It is healthy, NORMAL and completely justified that both MEN and WOMEN enjoy taking care of their minds and bodies. We offer a full range of treatments for men, designed and carefully tailored – as always – to your needs.
We don't like to brag, but we could wax lyrical about our men's hair removal treatments. We make backs, noses, eyebrows, legs, arms and chests completely fuzz free if required. Of course, we always use our hot wax which is the most effective in getting rid of stubborn hairs as pain free as possible. For those men who fancy a bit more of an intimate wax, we are trained in this art as well – trust us to look after you and take away any hair that you want to be rid of, and keep anything you're quite attached to. We believe it's personal preference.
Men need to wind down just as much as ladies, and so we encourage a visit for a calming and revitalising massage when just nothing else will do. We offer full body, Indian head and hot stone massages for men and women. Why should just the girls be relaxed and ready to take on the world? We are more than happy to tailor your massage treatment to suit you – so if you need extra work on your arms after a heavy training session, or your back because you've been bent over a desk, do not fear, you will leave feeling as though you have had a special service, bespoke to you and your needs.
We don't mean to sound prim here, but are you aware that men have skin that needs to be quenched, rejuvenated and cared for, just as much as women's? That's why we offer all of our facial treatments to men as well as women. A beard or a bit of stubble will not deter us from our passion for beautiful, flawless and happy skin for everybody. We offer a plethora of facials, and are happy to tailor the experience, as always, to your skin's needs.
Finally, never underestimate the impact of a manicured hand or a pedicured foot. Looking after your hands and feet is so important because they're vital in keeping our bodies moving and functioning happily. Plus, well groomed hands and feet scream professionalism, splendour and a sense of empowerment – nothing beats feeling like you are on top of the world, from head to foot. Men don't have to have their nails lacquered in bright red to have a manicure – unless of course that's their style – and we offer subtle, professional looking manicures and pedicures to men.
Nobody can argue with this fact: whether we are male or female, our bodies need to be looked after. If you have a special man in your life, treat him to some 'me time' at Mimosa Beauty. Men, get yourselves booked in for a treatment. Either way, we promise you won't regret it.
To book just email us at mimosabeautyroom@gmail.com or book online through the "book in" page.