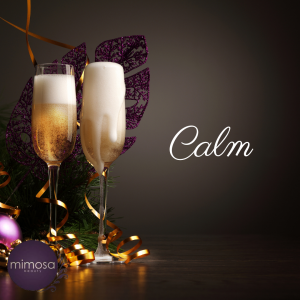 Hello Beautiful,
I guess last year we all had a pretty good excuse for not fulfilling our 2020 New Year's Resolutions…
After all, it's hard to run a marathon if the marathon is cancelled, right? You can't tick new destinations off your bucket list if you're not allowed to travel, can you? And to hell with anyone that judges you for gaining rather than losing a few pounds after the year we've just had!
That said, the fact that so many resolutions were derailed by the tiny matter of a global pandemic might just be proof that we're setting the wrong type of goal every January.
Because we tend to focus on the things we want to do, rather than how we want to feel.
( If you need some TLC posted through your letter box our kits are available here)
And the things we do are always going to be subject to the whims of the world around us — to our finances, to illness or injury, to political events, to the people we have in our lives. We can't control them.
But how we feel? Well, that we can (mostly) control.
So how about this year you set a goal of feeling calm, of feeling grateful, of noticing AND creating beauty in your life?
Just imagine what your life could look like this time next year if you committed to 12 months of taking care of yourself. Of actually implementing all of the self-care strategies we've spent so long talking about. Of taking the time to regularly nourish yourself — physically, emotionally, and spiritually — so that you could both process everything you've been through over the past year AND build the resilience needed to see you through whatever 2021 has in store.
That's exactly what we'll be focusing on in The Mimosa Sanctuary as we move our way through this coming year. And I've LOVE for you to be a part of it.

When the world feels unbearably chaotic, the Sanctuary is YOUR safe space. 
It's where you'll learn everything you need to make yourself a priority this year, to create a beautiful life no matter what's going on in the world, and to learn how to feel peaceful, balanced, energised, and joyful, all year round.
I hope 2021 is a year in which you get to do countless amazing things — of course — but more than anything I hope it's a year in which you learn to feel amazing too. Because you truly deserve that. And it starts right here.
Jennie x