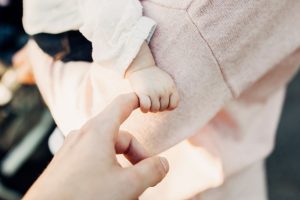 How many times have you sworn that you'd start taking better care of yourself? That you'd take the time to get your nails done, relax on the sofa with a book, or catch up with your friends without the kids in tow?
And how often have you found yourself sliding right back down to the bottom of the priority list?
You have football games or music lessons to ferry the kids to, parents' nights to attend, and emergency shopping trips when the kids grow out of their school uniforms overnight. When you're rushed off your feet, self-care is always the first thing you bump off the to-do list, right?
We totally get it. When you have children, they are the priority. No question about it.
The problem is, though, self-care isn't a luxury. It isn't something you can pick up only when you've nothing better to do.
It's time to stop equating self-care with self-indulgence.
You have to stop being a mummy martyr and start making time for you. Because if you don't, sooner or later, you'll snap; you'll bite the kids' heads off for simply behaving like kids. You'll turn into the kind of mum you never wanted to be. It turns out the old cliché is true: You can't fill someone else's cup if your own cup is empty.
We think now is the perfect time to turn those good intentions into positive actions. And we've decided that you mums rock so much that you deserve more than just one day.
Forget Mother's Day: this year we're championing #MummyMarch.
This March, let your cherubs (or your other half) know that, although flowers are gorgeous, and you're certainly partial to a choccy or two, what you'd really like — and what you really need — is a little bit of me-time.
Maybe you're craving a night out that doesn't involve food that comes with a toy and a handbag big enough to fit a Labrador. Perhaps you're dying to see a movie rated higher than PG.
Or maybe you just need an hour to relax in peace and quiet.
If that sounds like your idea of heaven, come along to Mimosa and let us help you fill that self-care cup.
A 1-hour back massage with Amy might be just the thing to soothe your tired shoulders after a week of giving piggy backs.
Or go all out and enjoy our Breathe In, Breathe Out package which includes a back massage AND a Vitage facial (to help hide the fact that a full night's sleep is a rare occurrence these days). Whatever you need to help you feel like you again, pop into the salon and let us take care of it.
It isn't selfish, it isn't self-indulgent, and it isn't luxury. Spending a little time looking after yourself is exactly what you need to allow you to look after everyone else.
Book in here –– and we can't wait to see you for #mummymarch!
Jennie x